Cedar City Arts Council maintains a Google Calendar of local events. If you have a Google account, you can incorporate this calendar into your own.
Click the plus sign ("+") in the bottom, right-hand corner of the frame to add this calendar to your own Google Calendar(s).
Additionally, below are several calendars that will assist in keeping you up-to-date with events in Cedar City and Iron County, Utah. We officially endorse the use of NowPlayingUtah and the Cedar City – Brian Head Tourism Bureau. Both groups provide essential support to the Cedar City Arts Council.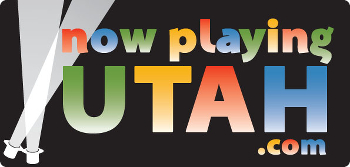 NowPlayingUtah is the one-stop source for arts and cultural events, performances, exhibitions, sports, and recreation throughout Utah. The mission of NowPlayingUtah is to build audience participation in the arts and cultural community of Utah by encouraging collaborative strategies and providing a comprehensive online resource for events, venues, and artists statewide. NowPlayingUtah is an initiative of the Utah Arts & Cultural Coalition (UACC). Development is guided by our Board of Directors, our staff and the greater Utah arts and cultural community. Our partners include constituents, recipients, and members of the Utah Arts Council, Salt Lake County Zoo Arts & Parks Program, and Visit Salt Lake.

The Cedar City • Brian Head Tourism Bureau maintains its own helpful events calendar. The Cedar City • Brian Head Tourism Bureau and Iron County Visitor Center is located at 581 N. Main,
Cedar City, UT 84721. They can be reached by phone at (435) 586-5124 or (800) 354-4849. Their hours of operation are: Mon-Fri. 8:30 a.m. — 5 p.m., Saturday 9 a.m. — 5 p.m., Sunday 9 a.m. – 1 p.m.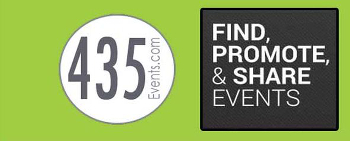 435Events.Com is provided by SpinGo. SprinGo's mission is as follows: "We believe events should be shared, attended, and experienced. We want events to succeed; we have their best interest at heart. So if you're feeling left out, SpinGo can help."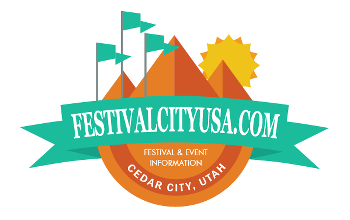 FestivalCityUSA.com makes it easy to search, find, and list events that are taking place in Cedar City. Events are organized by categories and tags making it easy to filter the calendar to the events that interest you. You can also subscribe to a weekly event newsletter that will be delivered to your email each week.