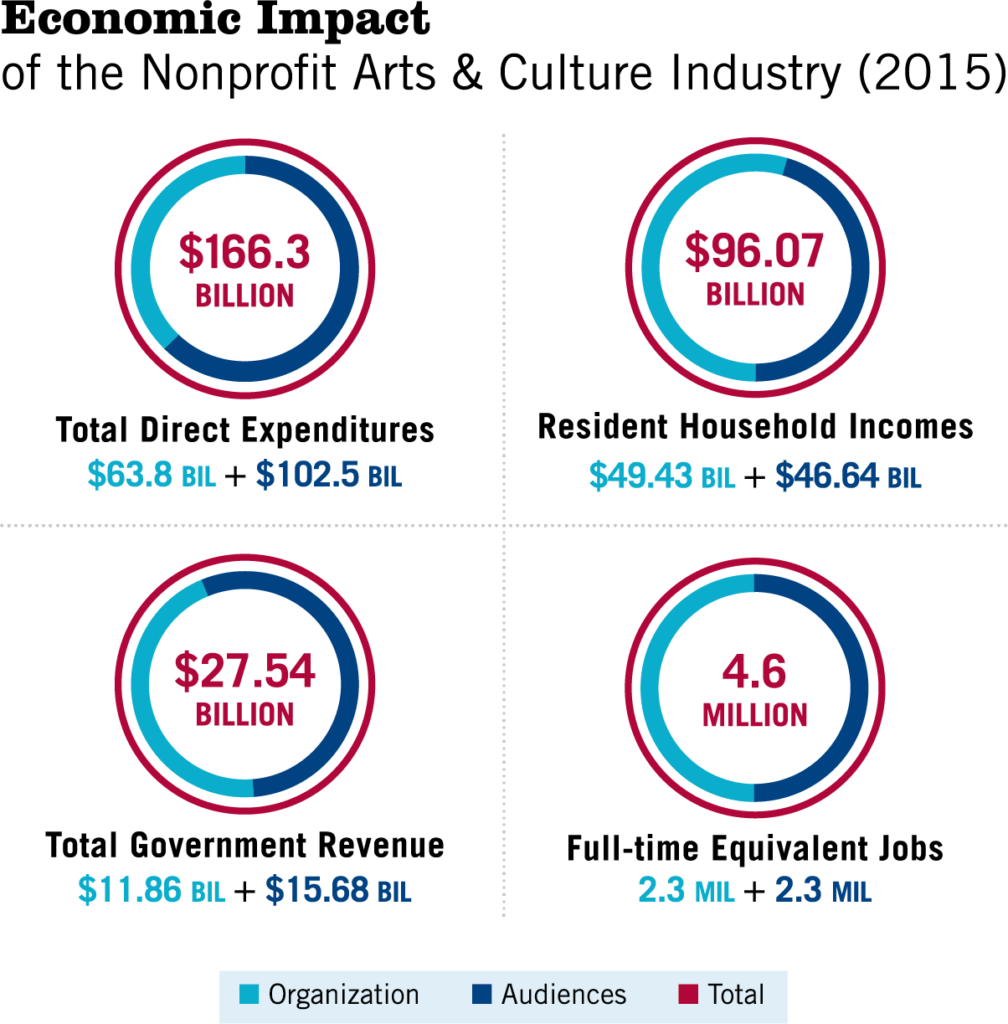 Cedar City: A new national study by Americans for the Arts finds that the nation's nonprofit arts and culture industry generated $166.3 billion in economic activity in 2015—$63.8 billion in spending by arts and cultural organizations and an additional $102.5 billion in event-related spending by their audiences. This activity supported 4.6 million jobs and generated $27.5 billion in government revenue.
The Cedar City Arts Council led the local effort on the study showing the impact of the arts on the local economy with cooperation from the Utah Shakespeare Festival, Cedar City/Brian Head Tourism Office, and Cedar City Economic Development. Several local arts groups submitted data and helped with patron surveys.
"By every measure, the results of Arts & Economic Prosperity 5 prove that the arts are an industry—a generator of government revenue, a cornerstone of tourism, and an employment powerhouse both locally and across the nation," said Robert L. Lynch, president and CEO of Americans for the Arts. "Leaders who care about community and economic vitality, growing tourism, attracting an innovative workforce, and community engagement can feel good about choosing to invest in the arts."
Iron County shows a significant impact from arts participation from both local residents and visitors. For example, direct arts industry expenditures were over $76 million with a population of 47,000 compared to Logan City with $31 million and a similar population to Iron County. "The arts impact adds up to a lot of jobs and local spending," said Sara Penny, CCAC Board Member. "In contrasting Iron County with comparable communities all over the country it is clear that the arts are an increasingly important economic resource for our area." This information will be valuable for community leaders, arts organizations, and individual artists. The arts spending is far-reaching: organizations pay employees, purchase supplies, contract for services, and acquire assets within the community.
Nationally, 34 percent of arts events attendees travel from outside the area and they spent about twice what local residents spend in addition to event tickets. Nearly 70 % of visitors indicate that they came to the county specifically to attend an arts or cultural event.
The arts are a big business and a contributor to government revenue through the economic activity generated above the investment of government grants. For example, a typical NEA grant requires matching funds plus a rigorous review and stewardship process. Nationally the government investment in the arts is about $5 billion and the government revenue generated by the arts is over $27 billion so there is a significant return on investment.
Locally, the average cultural attendee expenses are $126 per person plus admission costs to arts events. This results in over $62 million into the Iron County economy plus admission revenue.
Links for the complete Arts in Prosperity report include a map to check locations throughout the country:  http://blog.americansforthearts.org/2017/06/17/arts-economic-prosperity-5-how-the-nonprofit-arts-culture-industry-impacts-the-economy-in-your